Better business outcomes from better business people.
Our Firm was founded on a philosophy of establishing close client relationships, taking on and measuring business risk then structuring for the financial rewards stemming from entering into business and career scenarios.
Creating and implementing strategy is all about measuring and monitoring risk. At HTG Partners that is what we do so you can reap the financial rewards.
History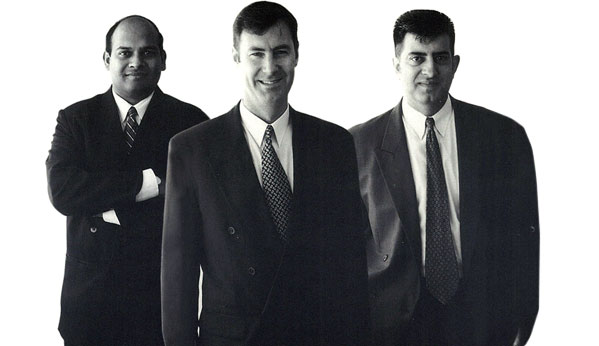 HTG Partners Darryl, Timothy and Vick in their 1996 promotional brochure.
HTG Partners founding partner, Timothy Turner, first commenced at Coopers & Lybrand in 1981. Wishing to commence his own Firm, Tim resigned in 1984 and became a partner with Sandhu & Borovac. This firm merged with a small East Perth Firm to become Hewitt & Co in 1989.
Hewitt Turner & Gelevitis evolved in 1995 with the admission of Vick Gelevitis as a partner and soon after Darryl Rodrigues.
The three partners are advocates of establishing and building client relationships and remain of the view that to truly service your client you must form a holistic view of the person and their business.
The measure of a competent advisor is their ability to facilitate the transfer of knowledge to their client that subsequently provides a quantum and sustained improvement in their clients career and / or business life cycle.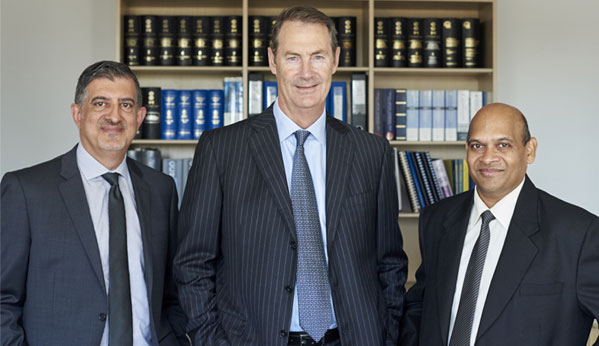 HTG Partners Vick, Timothy and Darryl in 2017.
Our Primary Objectives
Our Firm prides itself on achieving and maintaining the highest standards of professionalism and presentation.
Our vision is to provide superior quality personal service at all levels, to consistently meet and exceed client's needs and expectations by seeking ways to maximise clients' returns and objectives, while presenting a friendly yet professional persona.
With this vision, we look forward to fostering a positive and lasting business association with YOU our client.